Clemens Training Facility
The facility is to be used for hitting and pitching practice and includes two batting cages, pitching machines, soft-toss nets, along with tees and soft-toss machines.
The building has been outfitted with a restroom, new lighting and heating.
Teams can schedule practices on Sunday 10 a.m.-8 p.m. or Monday 4-8 p.m. at an hourly rate of $25. Individuals can use the facility on Tuesdays from 5-8 p.m. at $6 per hour, in 10-minute increments. No team or official workouts are allowed on Tuesday evenings. Additional training days will be added as needed.
Register for use at www.hannibalparks.recdesk.com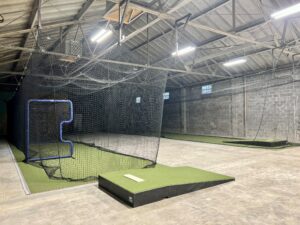 Facility Address
Clemens Training Facility
403 Warren Barrett Drive
Hannibal, MO 63401