Hannibal Parks & Recreation employees have been hard at work at Riverview Park recently and are asking for caution around maintenance equipment.
Josh Epperson, maintenance supervisor for Hannibal Parks & Recreation, said the main work was to eradicate the bush honeysuckle in the park, since it is an invasive species. "It's a work in progress but we have a lot of it under control."
According to the Missouri Department of Conservation, bush honeysuckles form a thick understory and they limit how much sunlight reaches the seedlings of native plants and inhibit the growth of new plants. They also compete with native plants for moisture and nutrients in the soil.
Epperson said the crew attaches equipment to the skid steerer to pull out the bushes and roots and grind them up.
Also in Riverview Park, crews have been busy removing 64 dead and hazardous trees. The trees were taken out and recycled into mulch.
Epperson said that some of the trees were damaged from storms, because the park is on a bluff and its trees are old. However he said 85 percent of the trees removed are ash trees that were infested by the emerald ash borer. The insect is a small green beetle whose larvae feed on the inner bark of ash trees. The trees infested by EAB become brittle quickly and are hazardous so it was important for HPR maintenance crew to remove them.
The staff recently also trimmed trees that were hitting the top of the Trucks used in the Mark Twain Cave Truck Tour, that takes tourists around Riverview Park and Hannibal sights.
Epperson said upcoming work will include putting in base rock in the ruts along the sides of the roads in the park.
Riverview Park is Hannibal's largest park, with 465 acres and is on the National Register of Historic Places. The park was donated to the city by Hannibal philanthropist Wilson B. Pettibone and his wife, Laura, in 1909.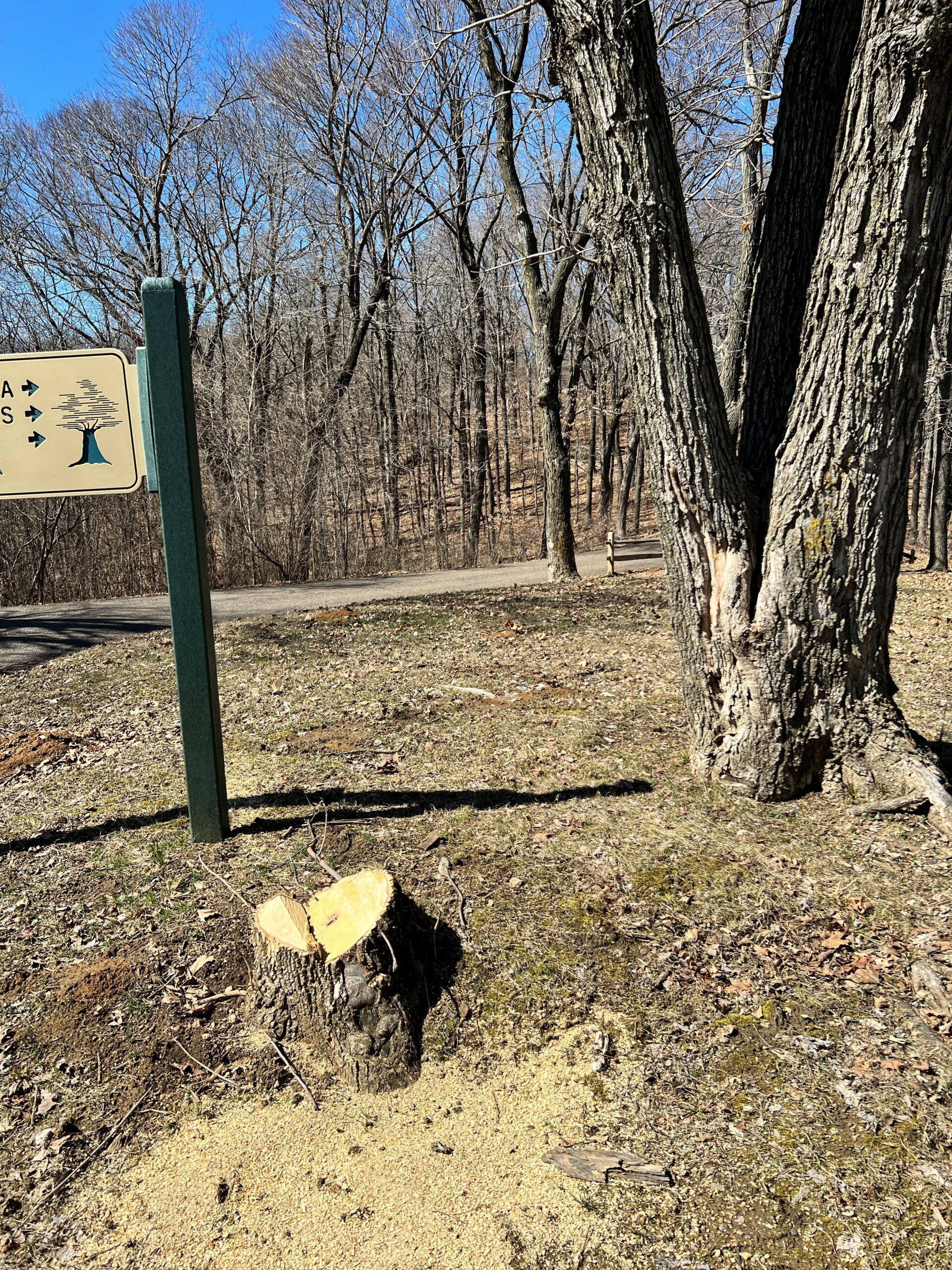 There were 64 dead and damaged trees recently removed at Riverview park