Monthly News & Updates
---
Adopt-A-Bench
The Adopt A Bench program is designed to allow Hannibal residents and visitors to support Hannibal Parks by having a bench installed along the Hannibal riverfront. Participants can use the program to remember a loved one, celebrate a joyous occasion or promote a business or organization. Participation in this program includes the purchase and installation of the bench, as well as a memorial plaque. The riverfront will feature benches on the sidewalk promenade along the riverfront. 
Benches may be purchased for $2,000.
 Check out the bench at the Admiral Coontz Recreation Center to see what the bench looks like!
---
Spring Pickleball
---
Ice Bowl…it's not for everyone!
Tee-off for the 13th annual Ice Bowl
10 a.m. Saturday, Jan. 26
Don Crane Disc Golf Course in Huckleberry Park
The fee is $10 and proceeds will go to the Buddy Pack program, which benefits more than 500 Marion County schoolchildren. The program allows children to take home backpacks full of free food each Friday. The backpacks are full of juice, soup, cereal, peanut butter and other simple staples. The goal is to make sure low-income children stay fed, healthy and productive.
---
Don't have FOMO! Teen Fair Feb. 2 going to be lit!
Teen Health Fair 11 a.m. to 2 p.m. at the Admiral Coontz Recreation Center, variety of booths on health and safety for teens, a DJ with music, free prizes and food, sponsored by Hannibal Parks & Recreation and CHART Teen Task Force. Learn more about jobs at the Hannibal Aquatic Center and in the parks at a Job Fair! 5-6 p.m. Feb. 28 in the City Council chambers at City Hall, 320 Broadway.
---
Hannibal 200 Bicentennial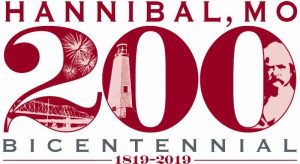 ---
What else is going on?
Hannibal Jaycees and Miller Lite Wing Ding 11 a.m. to 8 p.m. Saturday, Jan. 26 at Admiral Coontz Recreation Center. For more information call 573-795-6233
Mark Twain Museum Fabulous 50s Trivia Night 6:30-9:30 p.m. Feb. 8 at American Legion Post 55. To register your team, donate items to the silent auction or sponsor a round of trivia for $100, call 573-221-9010 ext. 404.
BounceFest 11 a.m. to 4 p.m. Feb. 9 at Admiral Coontz Recreation Center, hosted by Mr. Wizard's Bouncing Castles.
West Community Center YMCA Greater Days Basketball Tournament Feb. 9-10 at Western High School in Barry, Ill. Contact Mathew Bradshaw for more information.
Bud/Bud Light Chili Cookoff 10 a.m. to 10 p.m. Feb. 16 at Admiral Coontz Recreation Center
Chocolate Extravaganza March 8-10 in downtown Hannibal. Check her for details.
Big River Steampunk Spring Faire March 30-31 Admiral Coontz Recreation Center. Check out the website here!
---
Remember our veterans!
Remembering the brave one brick at a time