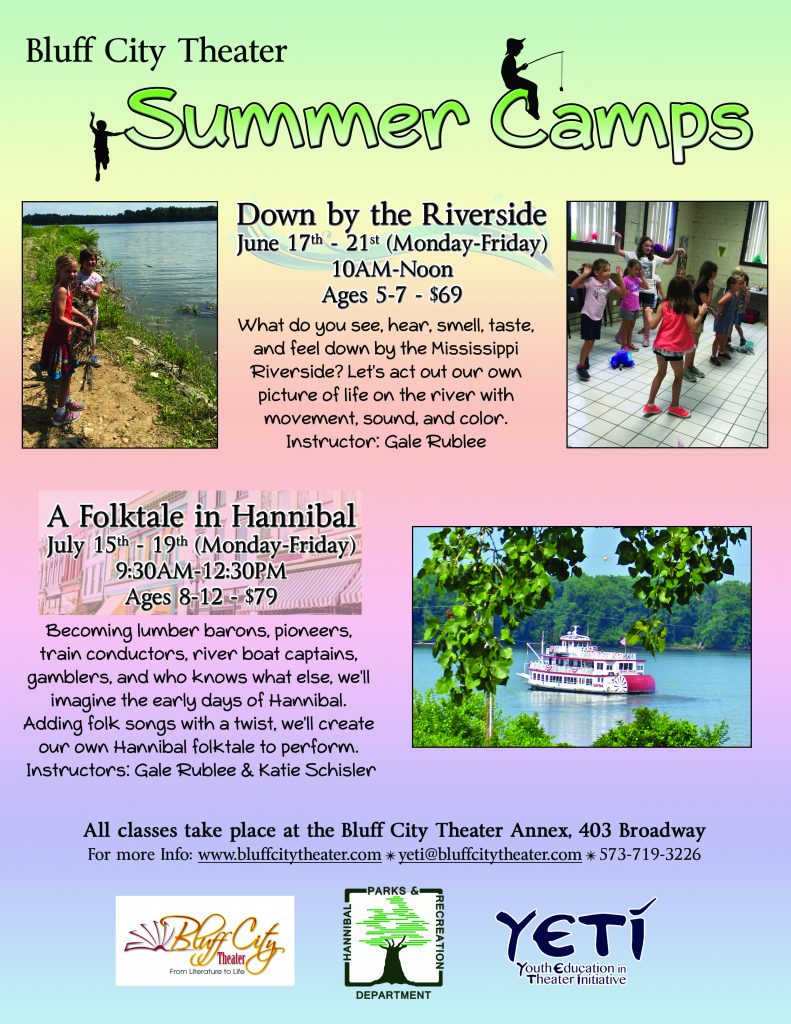 There is still room in the second session of Summer Camp, being offered by Hannibal Parks & Recreation and Bluff City Theater.
The camp is called "A Folktale in Hannibal" and is for children ages 8-12. The camp will be 9:30 a.m. to 12:30 p.m. Monday through Friday July 15-19.
Participants will imagine the early days of Hannibal, including being a lumber baron, pioneer, train conductor and riverboat captain, adding folk songs with a twist and will create their own Hannibal folktale to perform. The cost is $79 per child. The instructors will be Gale Rublee and Katie Schisler.
Participation is limited and each child must be pre-registered. All classes take place at Bluff City Theater Annex, 403 Broadway.
More information is available from Rublee at yeti@bluffcitytheater.com or by calling Bluff City Theater at 573-719-3226.