Central Park is located at Fourth Street and Broadway. This 1-acre lighted park offers a water fountain, large gazebo with benches for audience, William Henry Hatch statue and the newly refurbished WWI and WWII memorial. Benches dot the landscape under the shade of mature trees. For walkers, 3.5 times around the sidewalk = 1 mile.
Hannibal Central Park hosts the 2022 Farmers Market from April 30 to Oct. 29 every Saturday from 7:30 am – noon. During the peak season (mid-June through mid-September), the market will also be on Tuesday afternoons from 3 – 7  p.m. as well. Visit the Hannibal Central Park Farmers Market page for more details.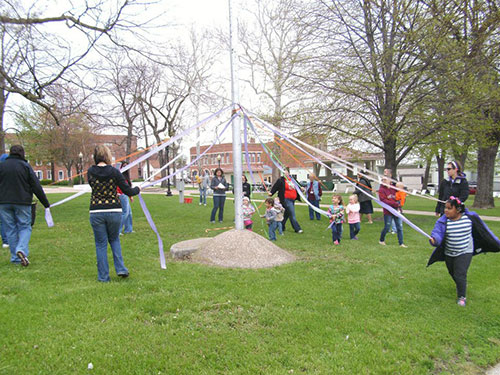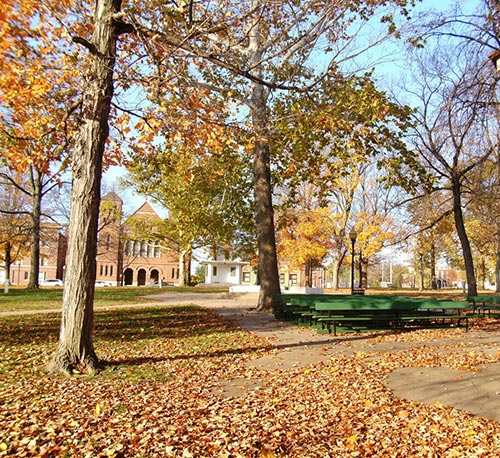 Park Address
Central Park
450 Broadway
Hannibal, MO 63401
Amenities
Acres: 1
Restrooms: No
BBQ Grill: No
Picnic Tables: No
Playground: No
Basketball Court: No
Ball Field: No
Shelters
To reserve a gazebo, pavilion or shelter house, visit the Hannibal Parks & Recreation Department at 320 Broadway or call
(573) 221-0154
.
Central Park Bandstand
Dimensions: 26' Wide x 26' Long
Picnic Tables: 0
BBQ Grills: 0
Electric: Yes
Water: Yes
Playground: No
Restrooms: Yes
Rental Fee: $20 for 6 hours (9 am-3 pm or 4-10 pm) or $30 for all day
Scavenger Hunt
The Hannibal Parks & Recreation Department has developed Scavenger Hunts to encourage visitors to Hannibal parks. These free activities allow participants to learn more about Hannibal Parks and to earn a free treat from a local business in the process!