NOTE: Due to construction on the Riverfront, the Kiwanis shelter house will not be available for rent during the 2020 season.
Kiwanis Park is located at the foot of Broadway (on the riverfront), past Main Street, between Glascock's Landing and Nipper Park. It was dedicated in 1973, and rebuilt after the flood of 1993. This 1 acre park has playground equipment, a large shelter, a few smaller shelters, picnic tables, a barbecue grill, benches, and parking near the river and Nipper Marina. Restrooms are nearby on Hill Street (Trailhead Building).
A new playground was installed in August of 2013!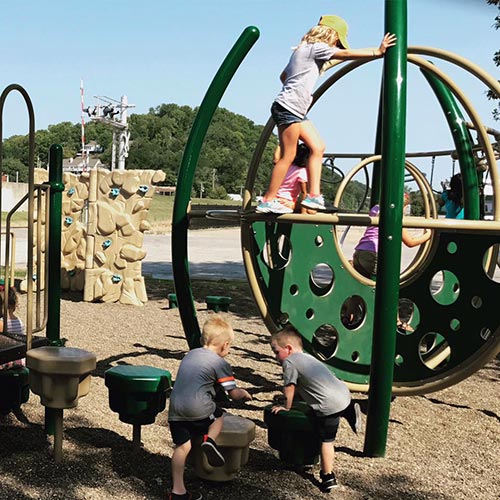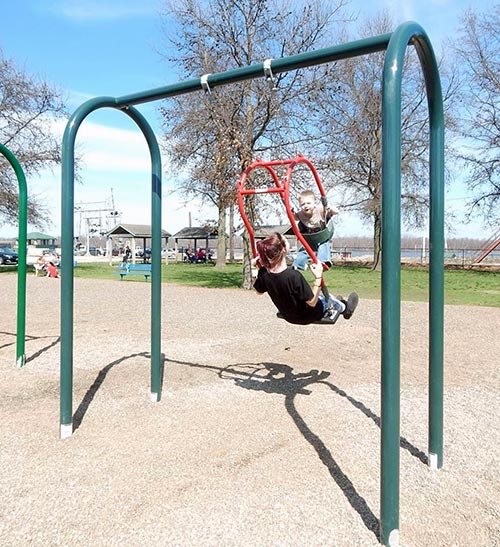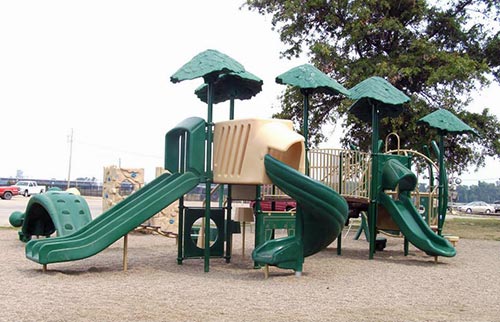 Park Address
Kiwanis Park
150 Broadway
Hannibal, MO 63401
Amenities
Acres: 1
Restrooms: Yes
BBQ Grill: Yes
Picnic Tables: Yes
Playground: Yes
Basketball Court: No
Ball Field: No
Shelters
To reserve a gazebo, pavilion or shelter house, visit the Hannibal Parks & Recreation Department at 320 Broadway or call
(573) 221-0154
.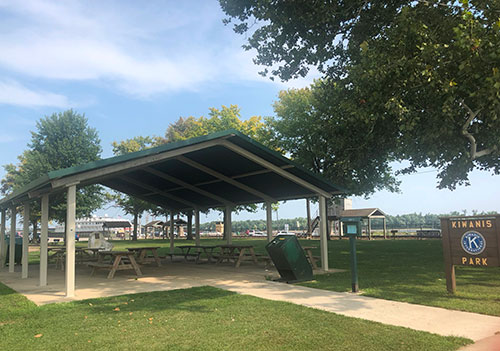 Kiwanis Park Shelter
Dimensions: 30' Wide x 40' Long
Picnic Tables: 6
BBQ Grills: 1
Electric: No
Water: No
Playground: Yes
Restrooms: No
Rental Fee: $15 for 6 hours (9 am-3 pm or 4-10 pm) or $20 for all day
Scavenger Hunt
The Hannibal Parks & Recreation Department has developed Scavenger Hunts to encourage visitors to Hannibal parks. These free activities allow participants to learn more about Hannibal Parks and to earn a free treat from a local business in the process!