Kiwanis Park is located at the foot of Broadway (on the riverfront), past Main Street. It was dedicated in 1973, and rebuilt after the flood of 1993. This 1 acre park has playground equipment, a large shelter, a few smaller shelters, picnic tables, a barbecue grill, benches, bathrooms, and parking near the river and Hannibal Marina.
A new playground was installed in 2013.
!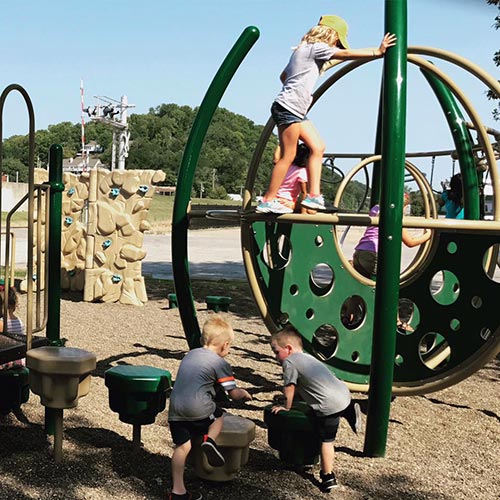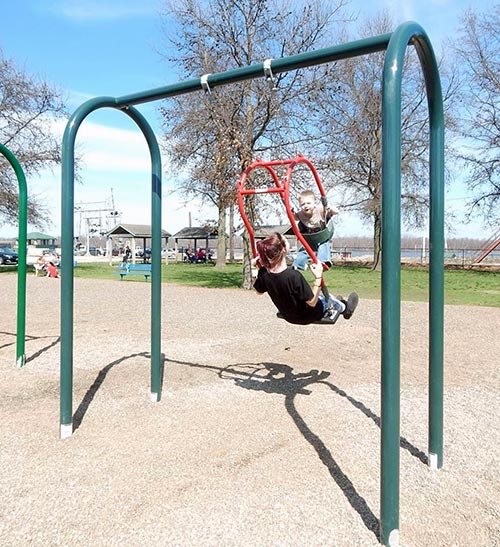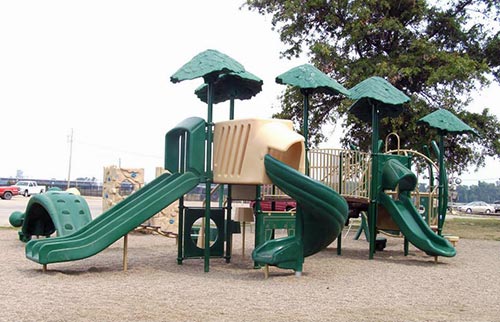 Park Address
Kiwanis Park
150 Broadway
Hannibal, MO 63401
Amenities
Acres: 1
Restrooms: Yes
BBQ Grill: Yes
Picnic Tables: Yes
Playground: Yes
Basketball Court: No
Ball Field: No
Shelters
To reserve a gazebo, pavilion or shelter house, visit the Hannibal Parks & Recreation Department at 320 Broadway or call
(573) 221-0154
.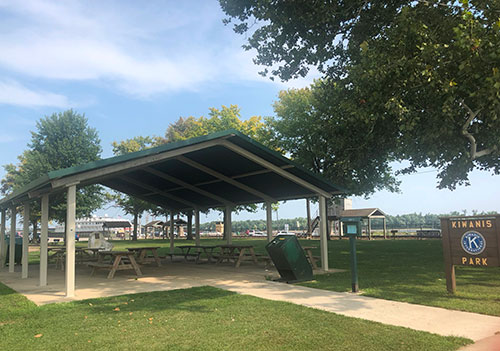 Kiwanis Park Shelter
Dimensions: 30' Wide x 40' Long
Picnic Tables: 6
BBQ Grills: 1
Electric: No
Water: No
Playground: Yes
Restrooms: Yes
Rental Fee: $15 for 6 hours (9 am-3 pm or 4-10 pm) or $20 for all day
Scavenger Hunt
The Hannibal Parks & Recreation Department has developed Scavenger Hunts to encourage visitors to Hannibal parks. These free activities allow participants to learn more about Hannibal Parks and to earn a free treat from a local business in the process!