Lover's Leap is 5 acres of park atop a bluff on the south edge of town, directly off highway 79. Entrance sign is marked. A shelter, barbecue grill, benches, historical information and a lighted flag are there. It offers a panoramic view of Hannibal, the Mississippi River and miles across into Illinois.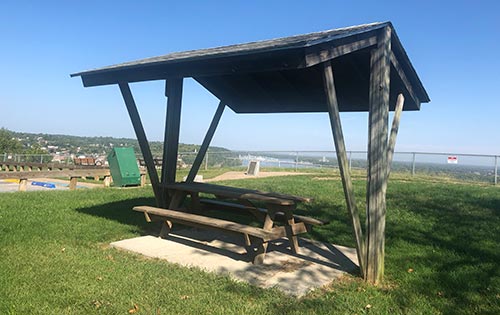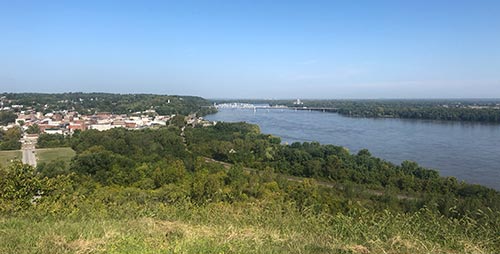 Park Address
Lover's Leap
1132 Mo. 79
Hannibal, MO 63401
Amenities
Acres: 5
Restrooms: No
BBQ Grill: Yes
Picnic Tables: No
Playground: No
Basketball Court: No
Ball Field: No
Scavenger Hunt
The Hannibal Parks & Recreation Department has developed Scavenger Hunts to encourage visitors to Hannibal parks. These free activities allow participants to learn more about Hannibal Parks and to earn a free treat from a local business in the process!