Indian (Osterhout) Mounds Park is located near the corner of Choctaw Place and Wauneta Place. This unique neighborhood park is the historic preservation site of Indian burial grounds. It was dedicated by Marion – Ralls Archaeological Society in 1960. There is no sign, but is an easement entrance between 2 residences. Pedestrian access only.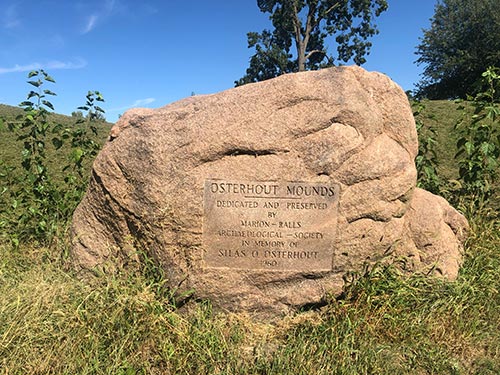 Park Address
Indian Mounds Park
Behind 1 Wauneta Place
Hannibal, MO 63401
Amenities
Acres:
Restrooms: No
BBQ Grill: No
Picnic Tables: No
Playground: No
Basketball Court: No
Ball Field: No
Scavenger Hunt
The Hannibal Parks & Recreation Department has developed Scavenger Hunts to encourage visitors to Hannibal parks. These free activities allow participants to learn more about Hannibal Parks and to earn a free treat from a local business in the process!