Riverview Park is located at 2000 Harrison Hill. Enjoy nature in 465 acres of forested land offering scenic views of the Mississippi River. It was officially entered in the National Register for Historic Places on September 6, 2005.
Amenities include Clemens Memorial, Pettibone Memorial, a shelter, picnic tables, a playground, restrooms, and paved & unpaved trails. White Pines, Soap Hollow, and North River Road trails are for non-motorized traffic only (bikes are allowed). Please note that part of North River Road trail is closed due to a landslide and trail collapse.
Riverview Park has 1 shelter that is available for the public to rent.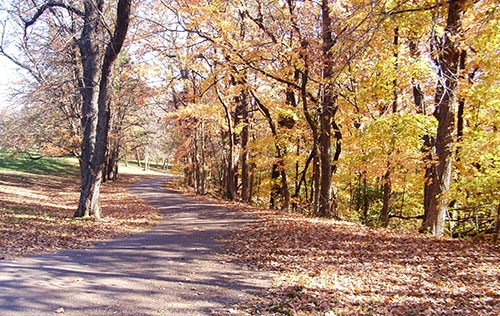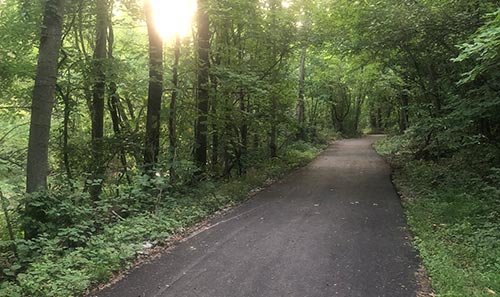 Park Address
Riverview Park
2000 Harrison Hill
Hannibal, MO 63401
Amenities
Acres: 465
Restrooms: Yes
BBQ Grill: Yes
Picnic Tables: Yes
Playground: Yes
Basketball Court: No
Ball Field: No
Shelters
To reserve a gazebo, pavilion or shelter house, visit the Hannibal Parks & Recreation Department at 320 Broadway or call
(573) 221-0154
.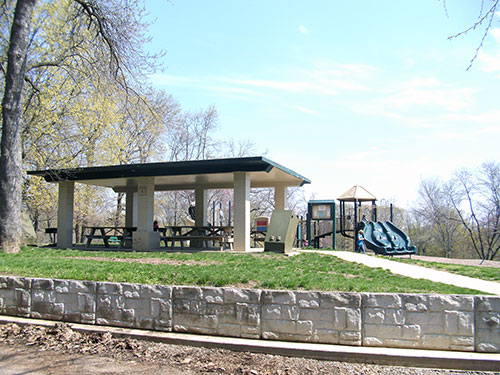 Riverview Park Shelter 1 (Next to Playground)
Dimensions: 20' Wide x 30' Long
Picnic Tables: 5
BBQ Grills: 1
Electric: No
Water: No
Playground: Yes
Restrooms: Yes
Rental Fee: $15 for 6 hours (9 am-3 pm or 4-10 pm) or $20 for all day
Scavenger Hunt
The Hannibal Parks & Recreation Department has developed Scavenger Hunts to encourage visitors to Hannibal parks. These free activities allow participants to learn more about Hannibal Parks and to earn a free treat from a local business in the process!