Norfolk & Southern Multi-Sports Complex
Norfolk & Southern Multi-Sports Complex is located at Sixth and Warren Barrett Drive. This 3 acre park is flat. The grass area is big enough for 3 youth soccer fields, 1 adult soccer field or 1 flag football field. It also offers 2 full size, lined concrete basketball courts, 1 of which has youth height rims. There are 2 full-sized lined pickleball courts. Usage is first come, first serve, unless rented. Fee is $15/hour or $100/day for tournaments or all day events. However, fields are reserved for YMCA youth soccer leagues on Saturdays in April and May. Call (573) 221-0154 for availability.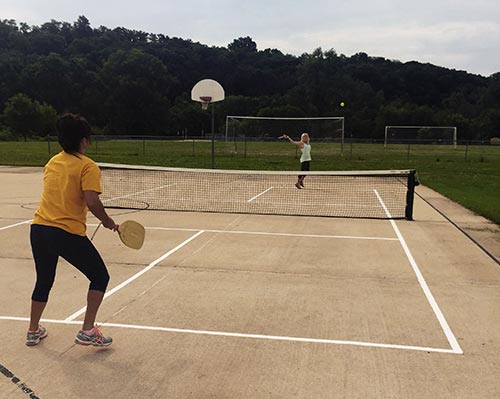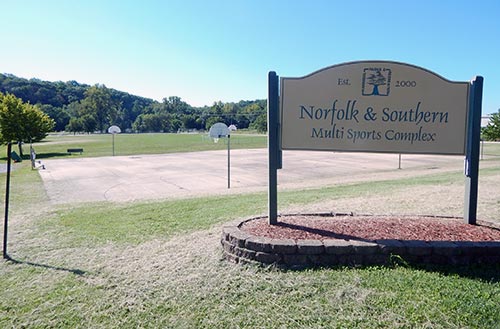 Park Address
Norfolk & Southern Multi-Sports Complex
621 Warren Barrett Drive
Hannibal, MO 63401
Amenities
Acres: 3
Restrooms: No
BBQ Grill: No
Picnic Tables: No
Playground: No
Basketball Court: Yes
Ball Field: No
Scavenger Hunt
The Hannibal Parks & Recreation Department has developed Scavenger Hunts to encourage visitors to Hannibal parks. These free activities allow participants to learn more about Hannibal Parks and to earn a free treat from a local business in the process!